Black Eyes - Mk2
Registrations
We now manually approve all new user accounts due to a large influx of spam bots. Accounts are normally approved within 48 hours.
If you need any help with using this Wiki, please ask here: TalkFord.com Wiki Submission Forum
From www.FordWiki.co.uk
The Ford Mondeo hit our roads in 1993, and has consistently been a sales success. Now on its 4th incarnation, it remains a drivers favourite.
For more information, visit the Ford Mondeo forum on TalkFord.com, the definitive resource site covering all Fords from the present day to the 1970's.
---



Overview Guide

Ford Model:
Mondeo
Petrol/Diesel:
???
Estimated Cost:
???
Difficulty?
???
How long does this take?
???
Black Eyes - Mk2
Background
The Black Eyes mod is a really effective way of changing the front end of your Mondeo (or any other car for that matter) to having a really aggressive, yet subtle, style.
Method
The First thing to do is to remove the whole front light section from the car. To do this, refer to your car's own specific manual, e.g. Haynes, as these give the best instructions for basic maintenance.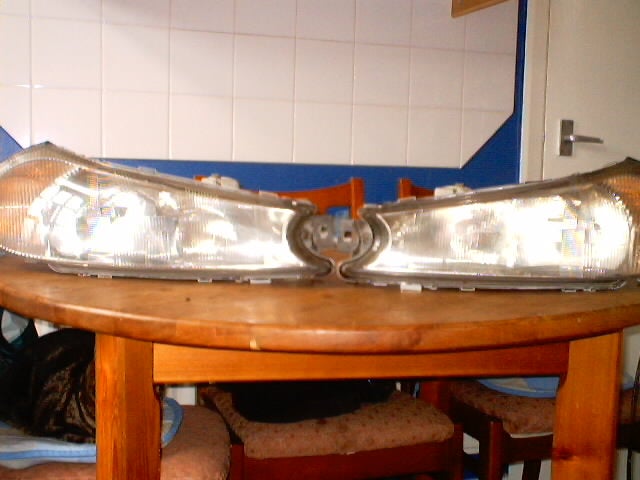 Once the structure is removed, you will need to separate the glass of the unit from the main structure. To do this will depend on each car, and will depend on whether the glass has been removed before. For untouched Mondeos there will be a sealant around the glass that will have to be removed, by cutting as you go around the unit, maybe using a screwdriver, or other such tool, to separate as you go. It is a bit fiddly to do, but take your time and be careful, and it will come off. Someone has even suggested to me that the sealant can be heated off, by leaving the unit in an oven, but I have no idea about this procedure, or even if it is true.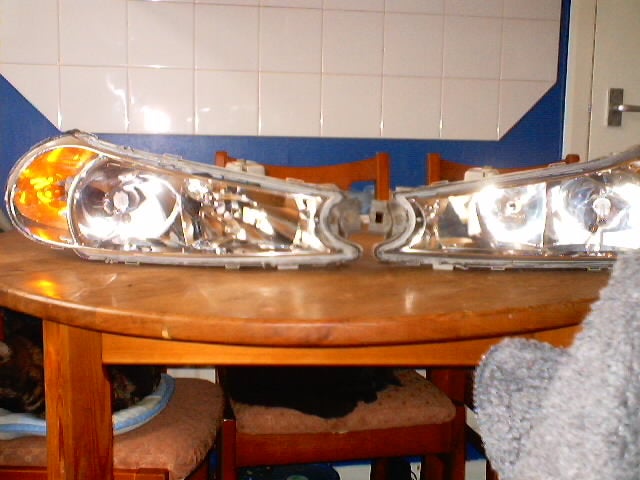 OK, next you will have to separate the part you want to spray, which you should be able to see, as the silver/chrome surround, held on by 2 screws, 1 at each end. You may need to remove the clear indicator cover, as, if I remember correctly, 1 of the screws is located behind this.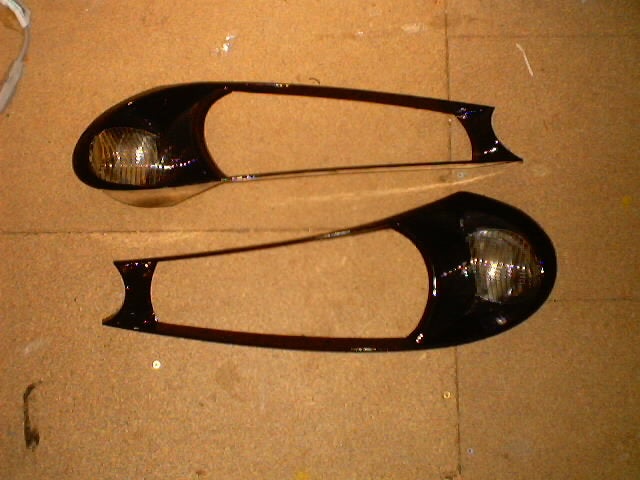 So you have the part you want to spray now, finally, so follow usual spraying instructions, as if you were spraying any plastic component. Choose the colour you want, I went for Tourmallard Green as that's the colour of my car, but a lot of people go for black.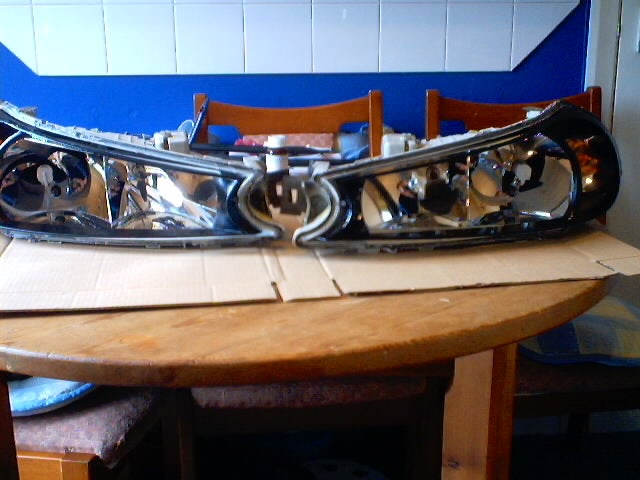 What I also did here was to mask up the affore mentioned clear indicator part and refit it, so the chrome reflective part wasn't sprayed, but this is up to you, as there should be a yellow / orange bulb there anyway.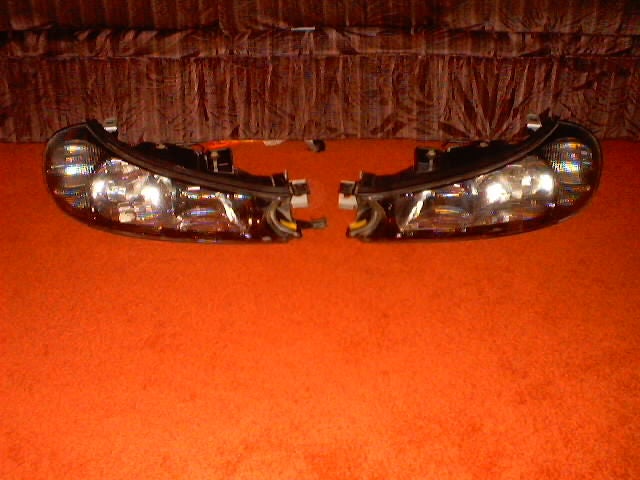 Note: You will need to use some sort of sealant when refitting the glass to the unit, I used gasket head sealant, which cost about £4.
Once you're done, do the other side, refit, and there you go, Black Eyes!!